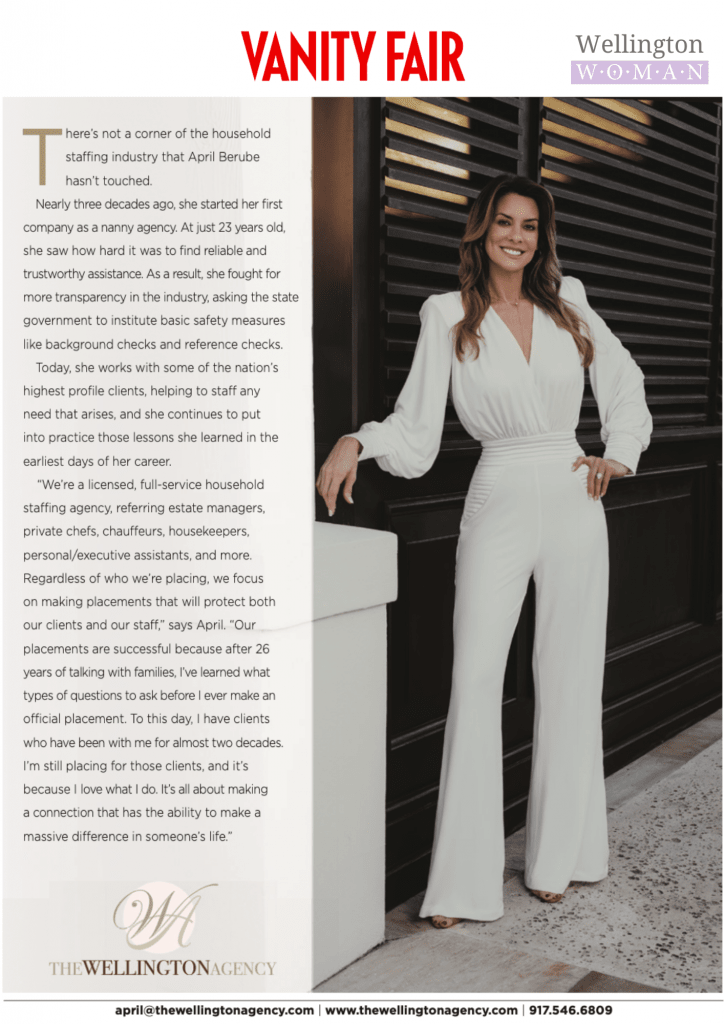 There's not a corner of the household staffing industry that April Berube hasn't touched.
Nearly three decades ago, she started her first company as a nanny agency. At just 23 years old, she saw how hard it was to find reliable and trustworthy assistance. As a result, she fought for more transparency in the industry, asking the state government to institute basic safety measures like background checks and reference checks.
Today, she works with some of the nation's highest profile clients, helping to staff any need that arises, and she continues to put into practice those lessons she learned in the earliest days of her career.
"We're a licensed, full-service household staffing agency, referring estate managers, private chefs, chauffeurs, housekeepers, personal/executive assistants, and more. Regardless of who we're placing, we focus on making placements that will protect both our clients and our staff," says April. "Our placements are successful because after 26 years of talking with families, I've learned what types of questions to ask before I ever make an official placement. To this day, I have clients who have been with me for almost two decades. I'm still placing for those clients, and it's because I love what I do. It's all about making a connection that has the ability to make a massive difference in someone's life."