Hire The Best Private Chef
Delicious food is one of life's most enjoyable pleasures. A properly trained and talented Private Chef is the cornerstone of a complete and happy household. Private Chef Service at your table is a true indication that you are living the good life.
The Perfect Chef For Your Home In a Couple of Clicks
Not only is having a private chef a sign that you're living the good life but with a trained private chef from the Wellington Agency, you can add health as a benefit. There's nothing wrong with splurging once in a while, especially during holidays and special occasions, but your daily dining will not only be delicious and dramatic, but healthy and well-balanced as well. Imagine that…
This is your opportunity to eat well, manage your weight, and increase your energy for those things you really want to do and need to get done. If you're looking for a private chef for hire, let us help you find the perfect match for your family.
The benefits of having a private chef must be experienced to be fully understood. Ask anyone that has one. After you've had a chef in your working kitchen you'll never want to go back to planning, shopping, cooking, and presenting again.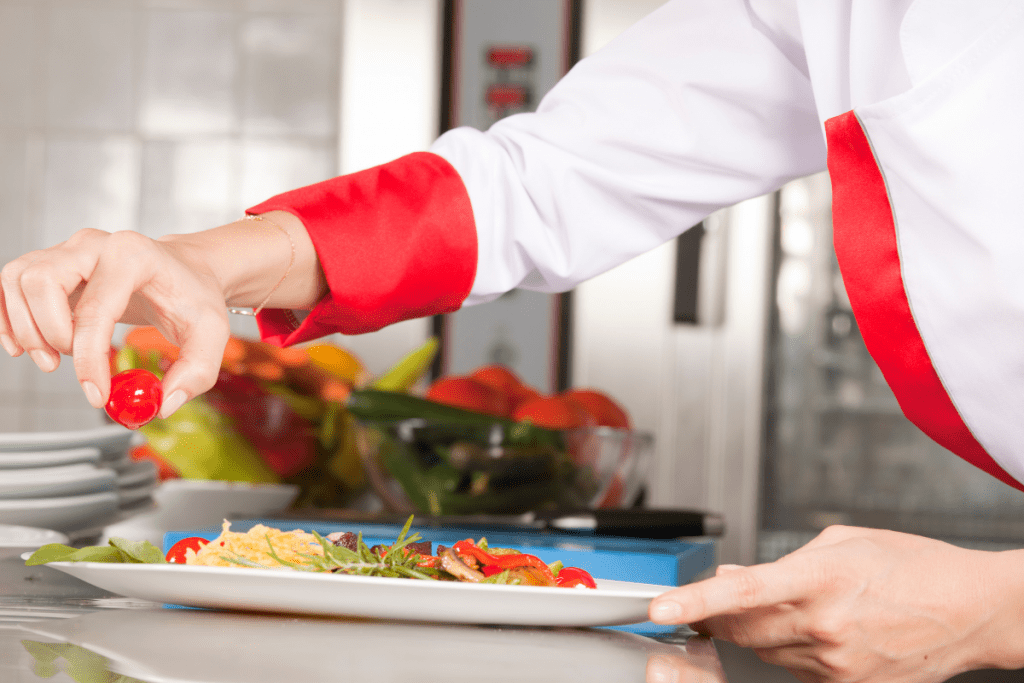 No more time-consuming hours planning, shopping, and preparing food for your family. All this and more will be done for you in style and elegance, by your own trained and experienced domestic cooking staff.
Every day can be like a festive holiday when it comes to the meals in your home. And the holidays and special occasions will be more festive than ever.
Are you the type of person who loves to look at cookbooks and cooking magazines but is too busy to try all the wonderful choices. That will never be a problem when you have your own private chef. Just point to the pages, and everything from shopping to preparing is as good as done. Cooking will be one less chore that anyone in your family will have to worry about. We know you have better things to do.
The Private Chef is responsible for all food preparation and kitchen-related duties. The Chef will create all meals for the family and possibly the staff, organize and clean the kitchen, shop for all food-related supplies, and take care of the menu planning. Parties, holiday meals, and special functions are also the chef's responsibility.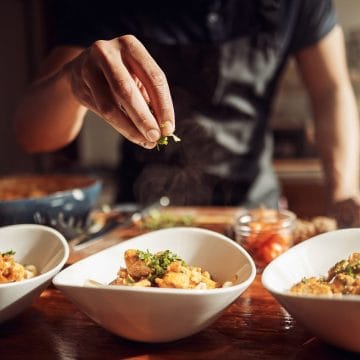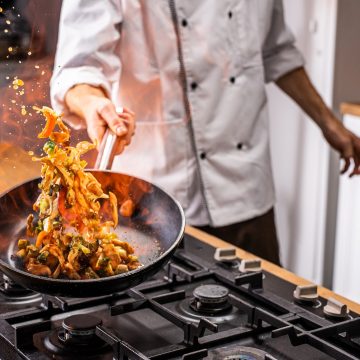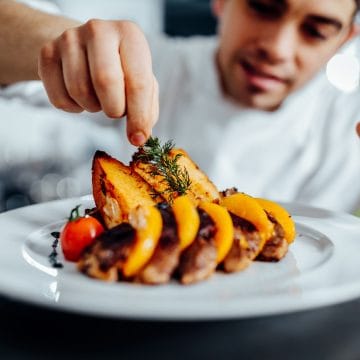 Private Chef Agency
The Private Chefs at The Wellington Agency have a solid background in culinary skills. They are also educated in proper food handling as well as the creation of delicious and nutritious meals that are custom-tailored to your family's tastes and lifestyle. If you're looking for a Private Chef Agency we more than likely have the person you want in our exhaustive database.
We have personal private chefs who would like to work in your home in Palm Beach, New York City, and other cities we serve. Read more about hiring private chefs in New York City here. Find out about our personal/private chefs in Palm Beach here. We also have live-in private chefs for hire in Miami. Read more about our private chef in Jupiter, FL, Boca Raton, FL, and Wellington, FL. Please call or contact us for details.
The Wellington Agency has a Private Chef with the right background for your family and lifestyle. Let us know about any dietary needs or preferences you may have. We'll provide a Chef with skills and experience to suit.
Our chefs can cook just about anything your family would want to eat. They will prepare your food in the healthiest and tastiest ways. Is there a special dish your family loves? A private chef in your home will make sure it's prepared the way your family likes it.
LET US HELP YOU FIND THE PERFECT PRIVATE CHEF TODAY
What is the difference between a private chef and a personal chef?
The differences are subtle but there are differences. Both types of chefs prepare food for estates, institutions, and families such as yours. However, technically, private chefs are salaried employees and personal chefs are more entrepreneurial in that they work for themselves or for a company. A personal chef sets their own schedule in some ways, as they only work when they are available. A private chef usually works in a home and is therefore available to the home or estate owner whenever needed. At The Wellington Agency, we provide private chefs to our clients. We have a large database of qualified chefs who are ready to fill a position in your home or estate. Our private chefs have all the proper cooking classes and certifications, as well as years of experience working in homes and estates such as yours.
Live-in Private Chefs for Hire
The Wellington Agency is a well-known company that will help you hire a professional live-in private chef to cater your private events. The agency offers consultations to help you determine if our services are correct for your event. Keep in mind, when selecting a private chef, the decision may not be easy. There are many considerations to be made when hiring a professional private chef for an event. You must decide what level of background, education, experience, and expertise you feel that is required for your event.
We are one of the private chef companies that cater to food lovers or party planners. Whether you need a private chef for a birthday, celebration, or corporate event, we provide private chefs to handle any food and beverage needs. Private chefs for hire are among the best culinary experience you can find anywhere, as you have control.
If you are looking for a professional private chef for your home, events, or any other catering service, we may be just what you are looking for. Our chefs offer personalized, hassle-free service, and we work with you to create a unique and delicious menu for your event.
Our company is an exclusive, one-of-a-kind Private Chef Agencies in the areas we serve. We offer services to help you hire the most skilled, professional chefs in the industry. Our chefs are available for all occasions, and we also have other divisions of private chefs for hire as well.
Family chefs for hire? Hire a family chef for your next family gathering with The Wellington Agency. Hire a chef to prepare your highly-rated appetizers, entrees, and desserts with our quick and reliable service. Let our chefs prepare your side dishes and dessert with our variety of sauces, cheeses, vegetables, fruits, and pastry to create delightful menus for your family to enjoy the event.
The Wellington Agency believes in giving clients a hand whenever possible and the benefits of hiring a private chef. Hire a private chef and take your dining experience to the next level; eliminating stress, time, and effort. With a selection of certified chefs to choose from, we offer personalized service and exclusive hire rates tailored for your needs.
We provide personal chef services in many cities in the US while offering a variety of specially customized services. The Wellington Agency has been keeping people's palates happy for all our business years. We would love to assist you with your live-in private chef and your upcoming events.