The Butler also referred to as Estate Manager, or Household Manager is responsible for the day-to-day operation of his/her employer's residence(s). Duties entail hiring, training, and termination of the staff members, interviewing and supervising all outside contractors, managing of household accounts, orchestrating functions, stocking and care of the wine cellar, scheduling preventative maintenance for the home and autos, and in general , making sure that the employees life is as carefree as possible. The Estate Manager wears many hats and is a stickler for detail.
Employing a Butler or Estate Manager is not only a statement of status but the perfect way to keep your household in order and simplify your life at home. Let The Wellington Agency help you choose the finest Butler for your home or estate.
We always have qualified professional butlers wishing to fill positions in homes like yours.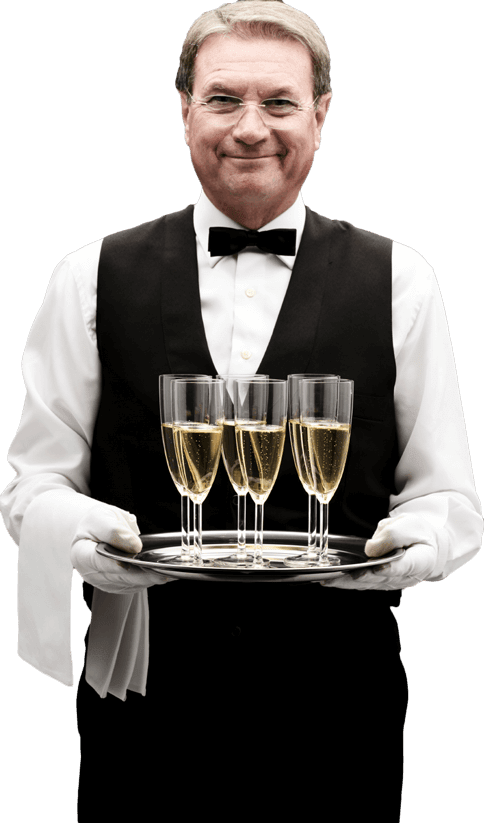 Please click the appropriate button above to contact the correct department. Whether you'd like to hire staff, or you're a qualified and experienced
candidate looking for a position, we'd like to hear from you.