Having a personal assistant used to be a luxury for the likes of busy executives and celebrities, not anymore! Today's personal assistants are standing in for small business owners, busy moms and executive assistants who could use a helping hand.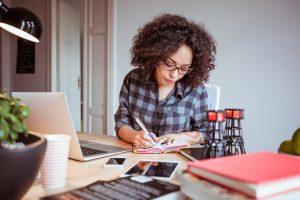 Personal assistance also known as social secretaries, personal concierges or domestic assistants are everywhere. They're picking up the slack by doing the 10,000 things that you can't seem to fit into your busy day. They're freeing busy people up to enjoy more leisurely pursuits and to fit in more time with family and friends.
Personal assistants are there to prioritize, categorize and organize busy lives. They're the people who are there when you wish you could clone yourself because you can't be in two places at once — like at the meeting and picking your daughter up from ballet.
Personal assistants are on duty for:
Standing in for you when you can't be there
Creating a social calendar
Screening phone calls/visitors
Event planning
Emails
Sending contracts
Coordinating events
Travel arrangements including coordinating hotel, air travel and ground transportation
Researching projects
Running errands
While the Wellington Agency can't clone you, we can find you a perfect stand-in — your personal assistant. We'll find someone you can trust with your most important tasks to the person who is perfect for wrestling with all the little details. We have at our disposal a list of qualified candidates who can meet your rigorous requirements for becoming your personal assistant.
Please click the appropriate button above to contact the correct department. Whether you'd like to hire staff, or you're a qualified and experienced
candidate looking for a position, we'd like to hear from you.