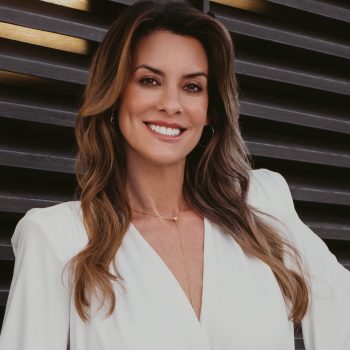 April
Owner/Founder
VIP Senior Placement Specialist
Born and raised in Massachusetts, April moved to Los Angeles early in her life where she resided for 10 years. From Los Angeles, she made her final move to Wellington, FL. With over 25 years of experience placing household staff for high profile, high net worth clients all over the country, she is considered the most highly regarded placement agent in the industry. April specializes in New Born Care Specialists placements all across the USA. In her spare time, she works as an expert witness in the household staffing industry. Genuinely philanthropic, April's favorite charities and causes are Boys & Girls Club, Polo Players Support Group, Feeding the Hungry, Community Partners of South Florida, Polo4life, Brooke USA, Equine Charities, Equus, Big Dog Ranch, and supporting the education and awareness for human traffic victims. She and her husband, Mark, have three beautiful children Jordan, Joelle, and Lily, and have called Wellington their home for seventeen years now.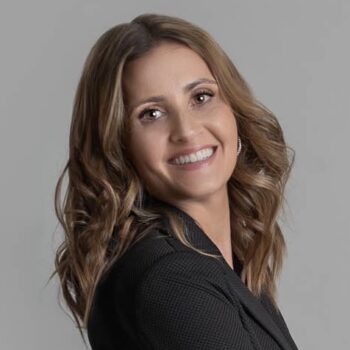 Ilyse
VIP Senior Placement Specialist
Ilyse is originally from the North Shore of Massachusetts. Highly educated in psychology, early childhood education, and school counseling, she began her career as a guidance counselor in Manchester by the Sea, MA. After seven years, Ilyse went on to become a celebrity personal assistant for a variety of well-known names including Salma Hayek, Elisabeth Shue, and Rosario Dawson. With a passion for connecting people, Ilyse has been working for the agency for over 12 years. She specializes in High Net worth, High profile client requests such as;  Chief of staff, Estate Managers, Private Chefs and Executive and PA placements in New York,  The Hamptons, Los Angeles, and all over South Florida. Give Ilyse the job and she'll get it done! Ilyse currently resides in South Florida with her beautiful daughter.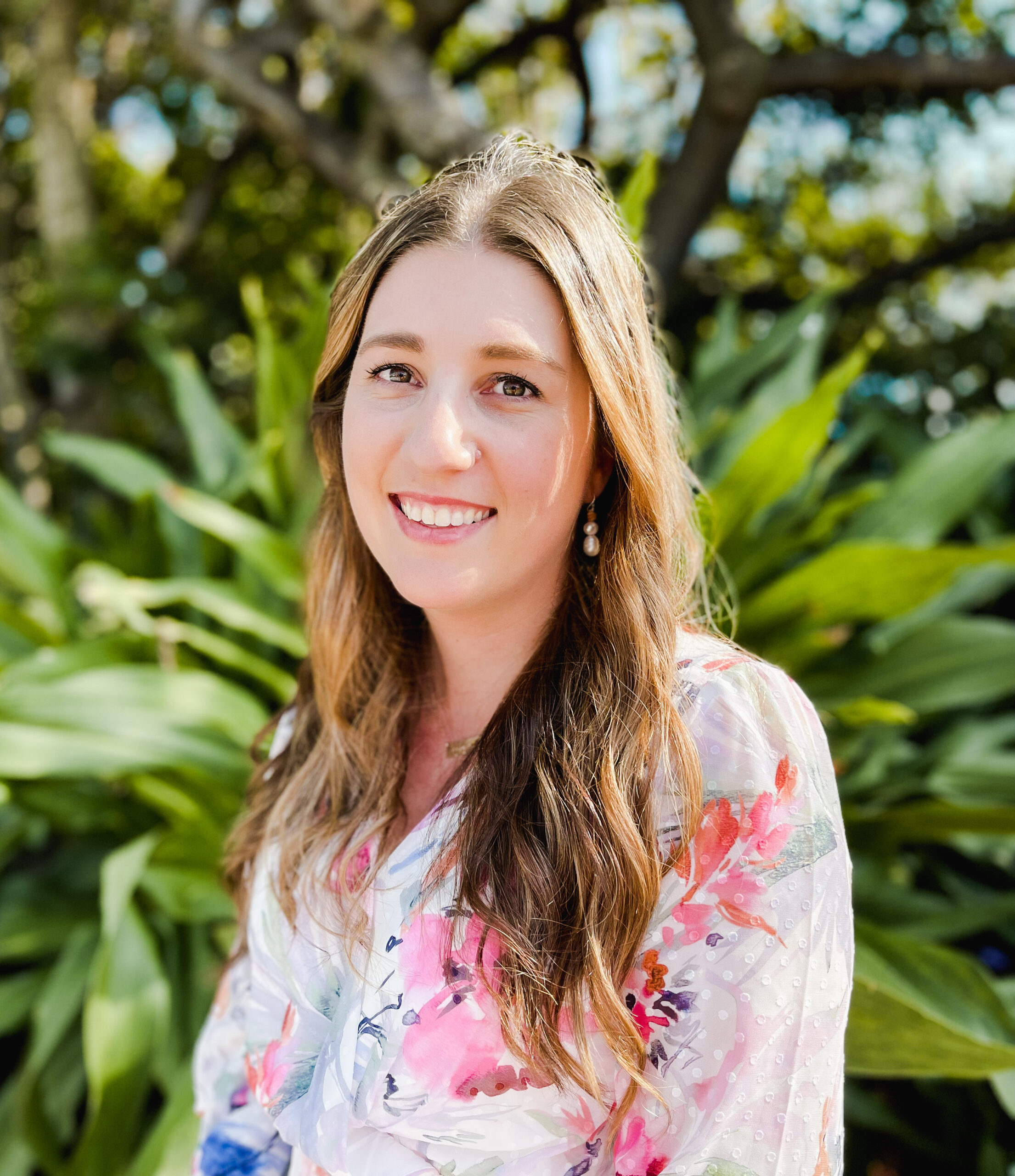 Claire
Placement Specialist
Client Services
Born and raised in Australia, Claire worked in the hospitality and service industry as a luxury and high-end travel curator for ten years and volunteered as an EMT. She relocated to Florida and began her career in the household staffing industry in which she thoroughly enjoys getting to know the candidates and clients and finding the perfect fit for each family. In her free time, she enjoys traveling, netball and is a keen show jumper. Claire has been in the industry for over two years and currently resides in Florida with her husband Jeff, baby girl, Prue, and their dog, Tampa. Claire's main focus is nanny placements. She specializes in full charge career nannies,  ROTA nannies, travel nannies, and high profile client requests across the USA. Claire has an incredible knack for finding "super nannies!"  We call her the "nanny whisperer!"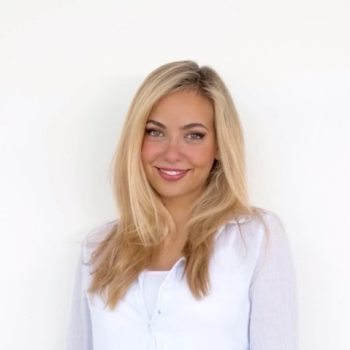 Melanie
Placement Specialist
Melanie Martinez is a Miami native with a background in journalism and marketing. She began her career as a social media manager and publicist for brands like Cirque du Soleil and American Red Cross. She later joined a digital ad agency in New York City, where she led client partnerships with brands like Marriott, Procter & Gamble, and Hawaiian Airlines. She was then the marketing director at a gaming company before starting her own creative consulting business. Now, she is excited to break into the household staffing industry using the skills she's honed around communication and interpersonal relations. In addition to her love of art, food, and her dog, Gnocchi, Melanie has a passion for traveling and has visited nearly 30 countries.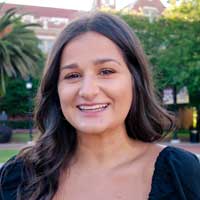 Kara was born and raised in Wellington, FL. She attended Florida State University where she received her bachelor's degree in hospitality management with a focus in public relations and marketing. She is highly passionate about the cause, Girls on the Run, which helps support girl empowerment. Kara is recently married and a fur mom to a rambunctious golden doodle, Maggie. Kara started out at The Wellington Agency as an Office Assistant back in 2020 and immediately outgrew the position. Now she is the agency's full-time (backbone) Office Manager. She handles all office, business, and client operations, support for our placement specialists and she is our part-time placements specialist.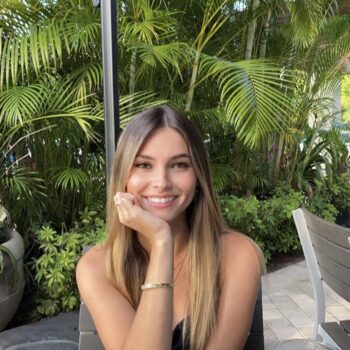 Lily
Office Administrator
Lily is our Office Administrator and she has been working part-time for the agency for the past three years. Lily assists in candidate coordination and data entry. She grew up in the industry as her Mother, April, owned and operated two of the largest household staffing agencies in the US.  Lily is currently in college working toward her degree in Business. She is also an avid equestrian. Lily is so excited to continue to learn and grow in the industry!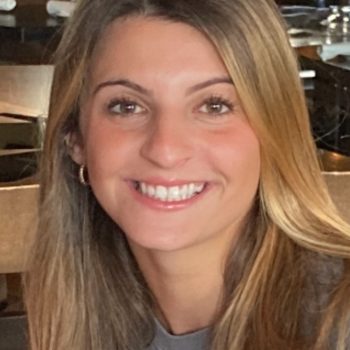 Joelle
Candidate Coordinator
Joelle started with The Wellington Agency part-time in 2018 during her school breaks, working in our reference department. Today she is our Candidate Coordinator and a part of our support team. She has been working in the hospitality industry for over 6 years. She has worked at some of the most well-known hotels and resorts in the world such as The Boca Raton Resort Waldorf, The Breakers Palm Beach,  and Mar -a- lago.  Joelle was born in Boston but she grew up in Sunny Florida!  She enjoys going to the beach, playing tennis and working out. Her favorite charities are big dog ranch rescue, Peggy Adams, & any and all animal rescues!
Contact our departments
Please click the appropriate button above to contact the correct department. Whether you'd like to hire staff, or you're a qualified and experienced candidate looking for a position, we'd like to hear from you.
Hire Our Staff
Find a Job