Big Dog Ranch Rescue (BDRR) is an organization that is making waves in the world of dog rescue. Founded fifteen years ago, BDRR has already saved over 53,000 canine lives, and they show no signs of slowing down. The team at BDRR is committed to optimizing every aspect of the rescue experience, with the ultimate goal of becoming the gold-standard in dog rescue.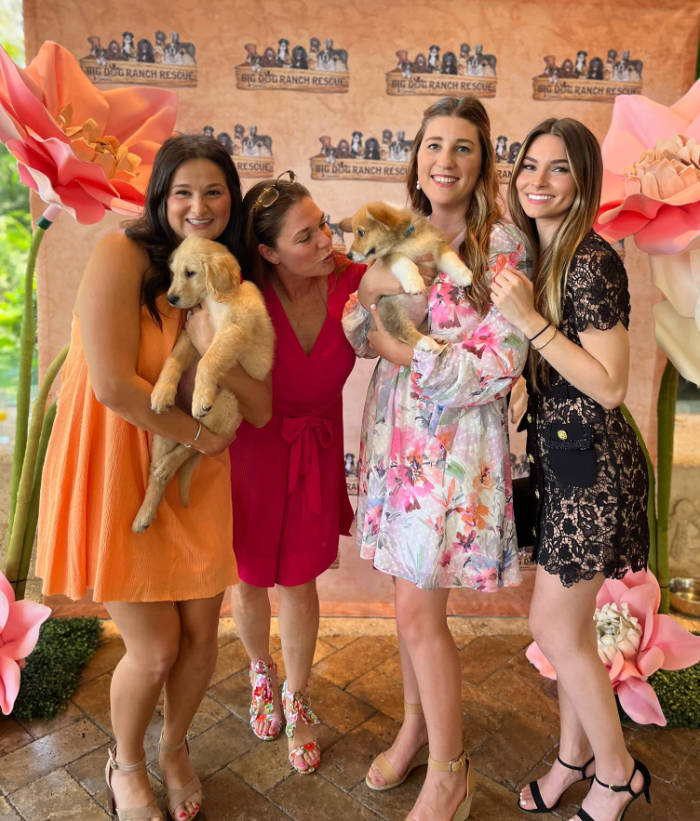 Every year Mar-A-Lago hosts the BDRR for their wine women and heels event. This year, BDRR was once again invited to participate in the 2023 Wine, Women & Shoes event. We felt so lucky to be invited this year. The event was loaded with local celebrities. We were told there were over 600 people in attendance. We were so thrilled to be a part of this great charity event and even more excited to report that our table alone contributed approximately $18,000 in donations, which was just a fraction of the $3 million that was raised that weekend. We are honored to have played a role in such a successful fundraising effort.
During the event, we had the opportunity to learn more about BDRR and the incredible work they do. Not only does BDRR raise money for dogs in need of life-saving treatment, transportation, and re-homing, but they also allocate a significant portion of their donations to service dog training for wounded US veterans. It was truly inspiring to see firsthand how BDRR is making a difference in the lives of both dogs and veterans.
While at the event, we also had the chance to meet some of the dogs who were looking for their forever homes. It was difficult to resist the temptation to take one home with us, and we almost did! Unfortunately, someone beat us to the punch. But that's okay, there's always next year.
We want to extend a heartfelt thank you to our friends and team members who joined us at the event. It was truly an amazing experience, and we look forward to participating again in the future. Together, we can help BDRR continue to make a difference in the world of dog rescue and beyond.